Upselling and cross selling techniques can provide excellent sources of revenue for the sport and leisure sector. While they require slightly different strategies to be successful, both have the same end goal of generating sales and improving your customers experience.
What is upselling and cross selling?
Upselling is the sales technique of suggesting additional services to your customers which are of a higher quality. For example, upgrading an off peak gym membership to a VIP membership.
Cross-selling on the other hand is selling an additional product or service to complement the original purchase. An example of this is selling sports merchandise.
What to upsell and cross sell?
Membership upgrades – upgrading your members who are on a basic package to peak hours or VIP
Activity packages – mixed activity bundles and block sessions
Optional extras – wetsuits, hair caps, towels, yoga mats and boxing gloves
New activities – promote all the facilities and services on offer, from swimming pools to weight loss challenges
Merchandise – gym supplements, fitness food, workout clothing and accessories
Food and beverages – healthy menu options, smoothies and shakes
Spa facilities – spa, sauna, steam room and massages
When to upsell and cross sell?
There are many opportunities to do both during the customer cycle;
During the time of booking – This is where you can begin your upselling process. Use an online booking solution such as Sports Booker to display a selection of upgrades available to your guests at the time of booking, for example wet suit hire. You can also set minimum bookable time slots and courts/halls, as well as restrictions on certain dates.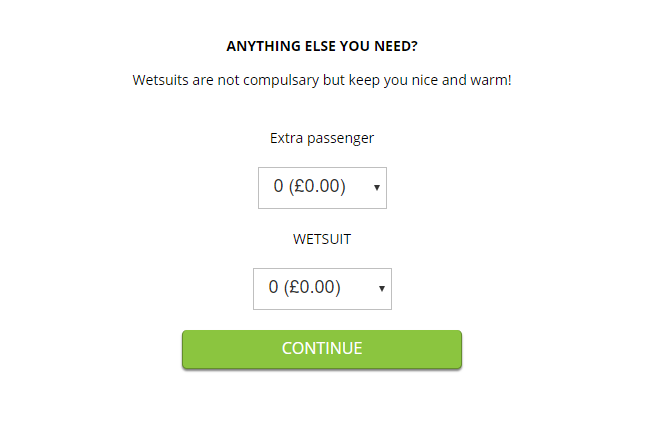 On arrival – The registration desk another effective time to upsell at your business. Avoid the hard sell and instead offer helpful suggestions based on your customers preferences. For example, a customer booked for a paddle boarding session may be interested in your other water activities, such as river trips.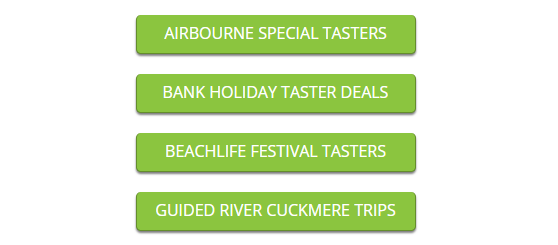 During activity sessions – Further promote your services and facilities during your customers activity sessions by advertising on notice boards, restaurant menus, TV advertising and through the communication of your staff.
Post activity– With Sports Booker software you can send tailored marketing emails to your guests promoting your additional services and facilities. You can also generate gift vouchers and discount codes to encourage repeat bookings.
Finally, it is important to provide training to your staff on how and when to upsell and cross sell. With the use of a booking solution like Sports Booker several methods can be automated with little disruption to your staff. If your staff know the importance of upselling and cross selling, they will have the confidence to engage with customers and generate additional revenue.