Due to the current closures of all leisure and fitness centres working out at home is now more important than ever to help you stay fit. You don't always need professional equipment to achieve a good workout, home workouts are super accessible, perfect for beginners and help you correct your form. The adjustment to working out at home can be a great challenge and make you think outside the box. With that in mind we have listed some home workouts that will make you sweat and some useful tips when it comes to turning your front room into a gym.
How to make the most of a home workout
Make a space
Not everyone has a dedicated space to work out so don't try and do your workout around obstacles, as this will usually end up in a disaster. We suggest moving any furniture that's going to get in the way to the outskirts of the room. Watch out for dangling lights too!
Have a schedule
If you go to the gym you usually know what you're wanting to achieve, the same applies to home workouts. To get organised we suggest planning your workouts for the week, as working out at home can often lead to excuses and putting your workout off until later. Look at your diary and see what times will work best for you, is it first thing in the morning or later in the evening? Figure out a schedule that works well for you whilst at home.
Eliminate distractions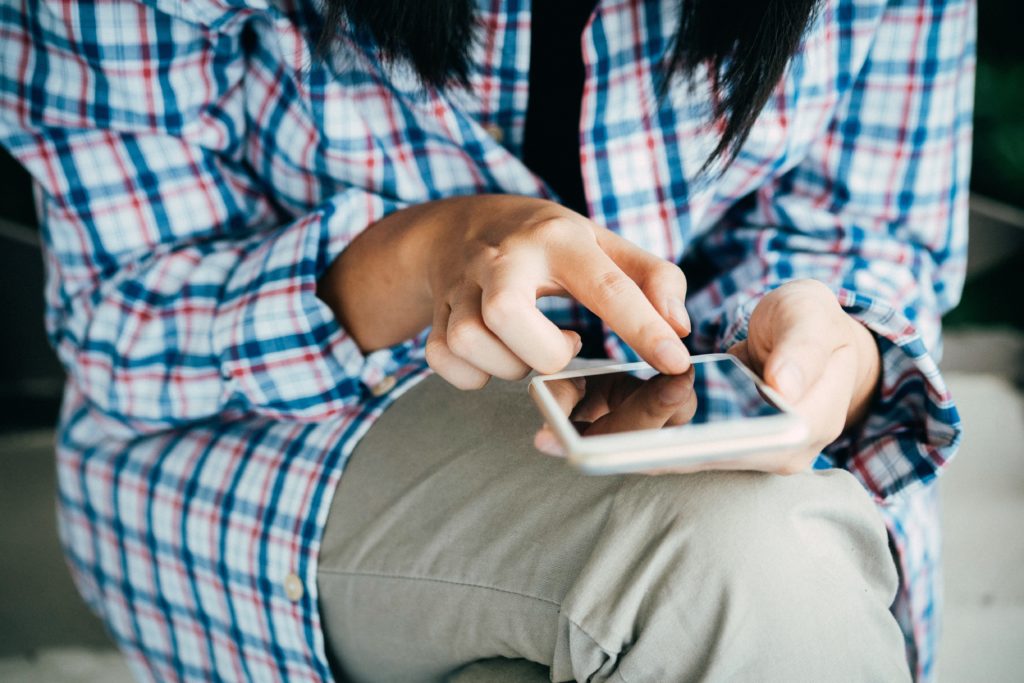 Working out at home does have its positives but it can be much more distracting when you have family members, pets and the TV on in the background. Let family members know your workout schedule and that this is your time to focus on yourself, not anyone else. Another big distraction is your phone, turn off notifications until the end of your workout so you're not tempted to check and reply to messages.
Warm-up and cool down
You may not have all the necessary equipment to warm up and cool down, but make sure you stretch! This part of your workout is vital for preparing your body for exercise and muscle recovery. You should make sure you are warming up and cooling down for 10 – 15 minutes at the beginning and end of your workout.
Easy ways to stay fit at home
There are so many ways to stay active at home that it can become quite overwhelming trying to find what works for you. We suggest trying workouts that work for your lifestyle, for example, do you only have time for a 20-minute run or do you have time for a 1-hour full-body circuit training session.
Yoga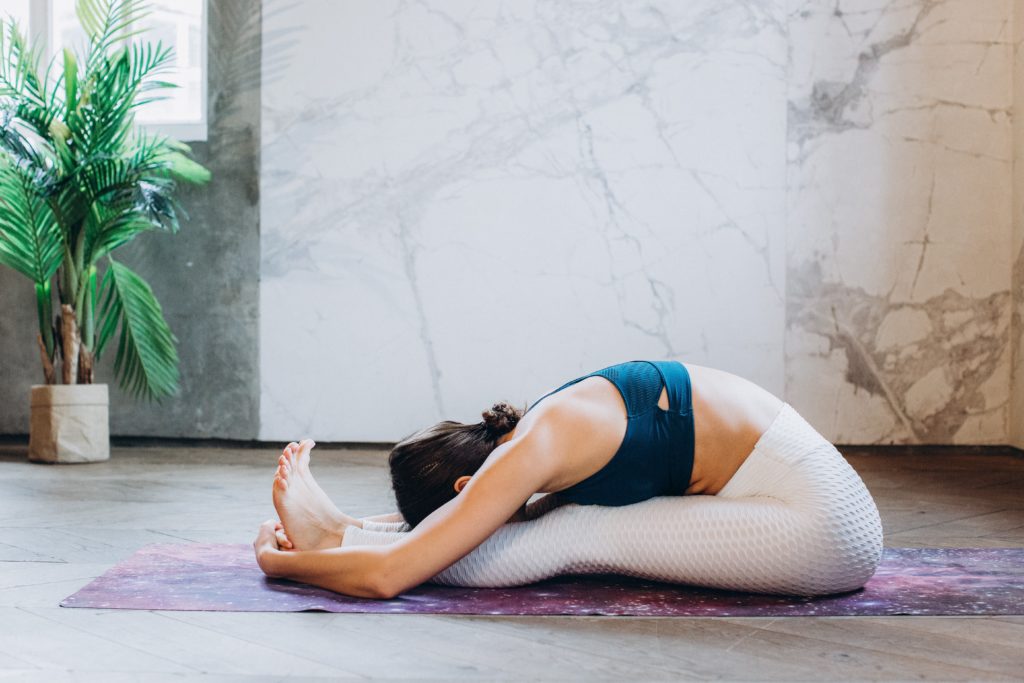 This form of exercise is great for people who want to focus on strength, flexibility and breathing. You won't need a lot of space or any equipment to do this exercise so its ideal if you are pushed for room.
Garden exercise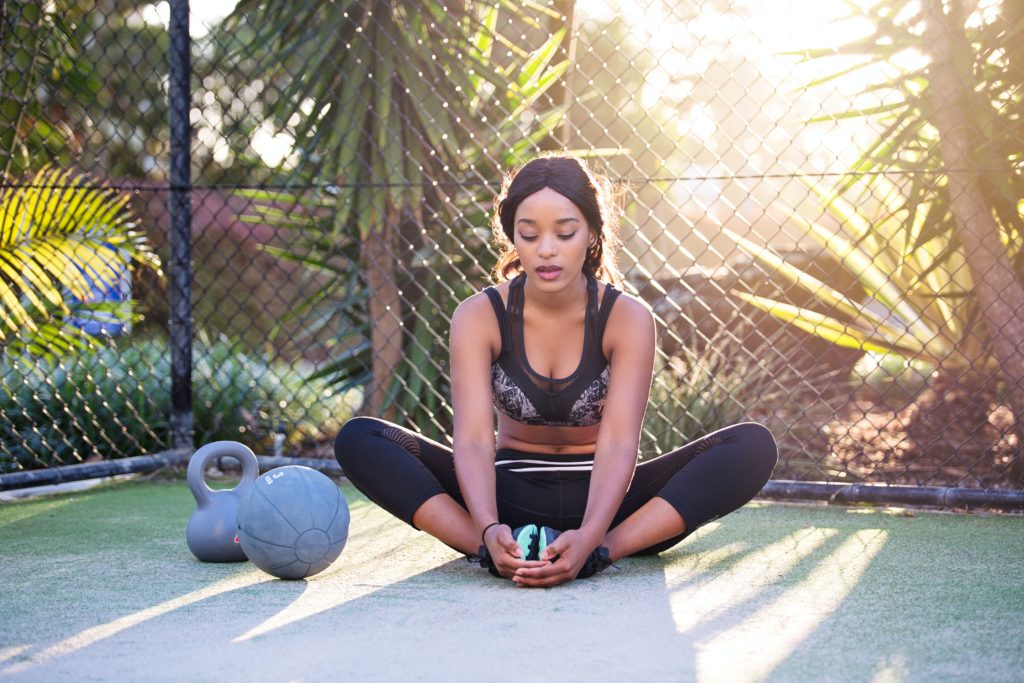 If you have younger kids get them involved in your workout and use their toys to make it a bit more interesting. For example, make use of the trampoline, hula hoops and skipping rope as all three of these can easily be incorporated into your workout routine.
Circuit training
If you want a quick workout that's going to make you sweat circuit training is ideal. You can set yourself up in the garden or wherever you have the most space and do a range of different exercises with minimal breaks. The result of circuit training is increased muscular strength and endurance.
Online classes
There are thousands of free online workouts you can follow and adapt to suit your preferences. So, if you have no idea where to start when it comes to creating your workout, we highly recommend using YouTube or social media to help you.
It's also worth checking if your gym is moving its any of its classes online. A number of Sports Booker clients have already moved online to help customers stay active whilst they are closed.
Dojo Wellness Club are posting easy to follow live workouts on their Instagram TV, so you can watch them whenever you have time.
Harrogate Sports Fitness Centre are posting daily workouts on their Facebook page.
The FITfactory are providing online workout classes to all members. Simply book the class online as you would normally.
Planet Health Club Cork are posting a variety of workouts over on their Facebook page including Yoga, Pilates and Body Weights.
With any type of workout, you should experiment with each exercise to make it harder or easier for you to accomplish. The most important aspect of working out at home is to have a schedule and minimise any distractions, this will help you to stay motivated during your workout and keep you on track throughout the week. With any type of exercise, it is important to have good form to save yourself from an injury or strain, so please make sure you understand how to perform these exercises before trying them.
If you would like to read more of our blogs, please click here.