Online booking software has many advantages over a manual booking process. No matter the size of your business the addition of a good booking software can save you unnecessary administration and automate several tasks.
To help you get the most out of your booking software we have highlighted our Sports Booker features of the month.
1.Waiting lists
If a customer has tried to book a slot but the activity is full, they can be placed automatically on your waiting list. If a place then becomes available your customer will be sent a notification through email or text to alert them to rebook.

2. Attendance reporting
Our extensive reporting software generates a wide variety of reports to ensure you can keep track of all aspects of your business. Both visually pleasing and informative, the attendance report displays bookings, absences, admissions and attendance numbers for your selected date range.
As with all Sports Booker reports, you can save them as favourites and have them listed on your homepage for quick access.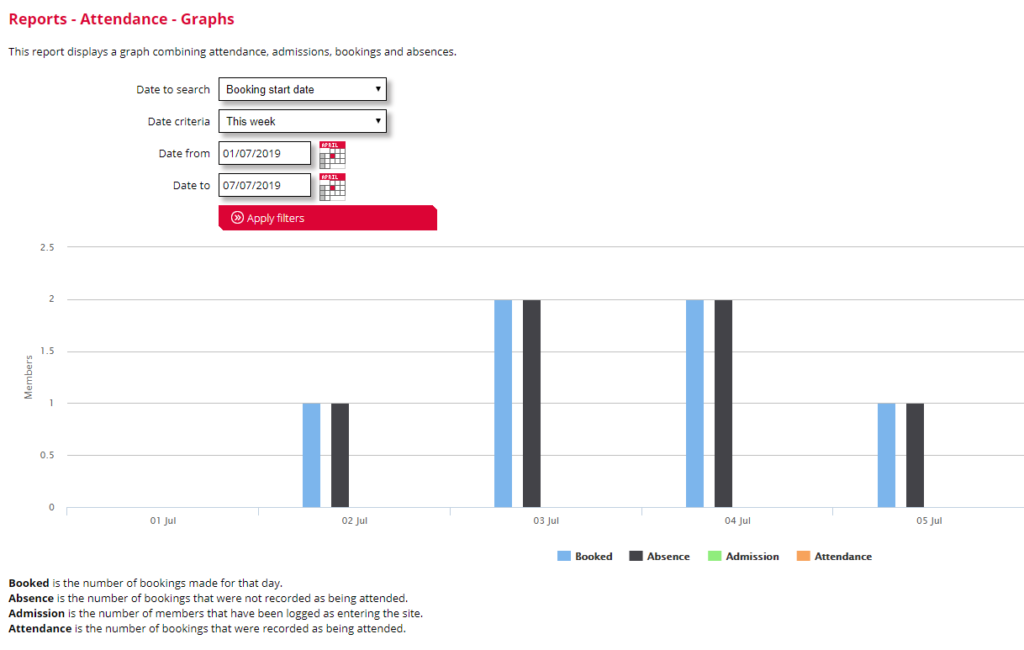 3. Fitness records
A firm favourite within gyms and fitness centres. Located in your customers tab, the fitness training records feature provides fast access to your client's fitness history. Within this tab you can also track and establish:
Consultation records
Health records
Training programme
Fitness and training records are a great way to encourage your clients to reach their goals and start new training programs.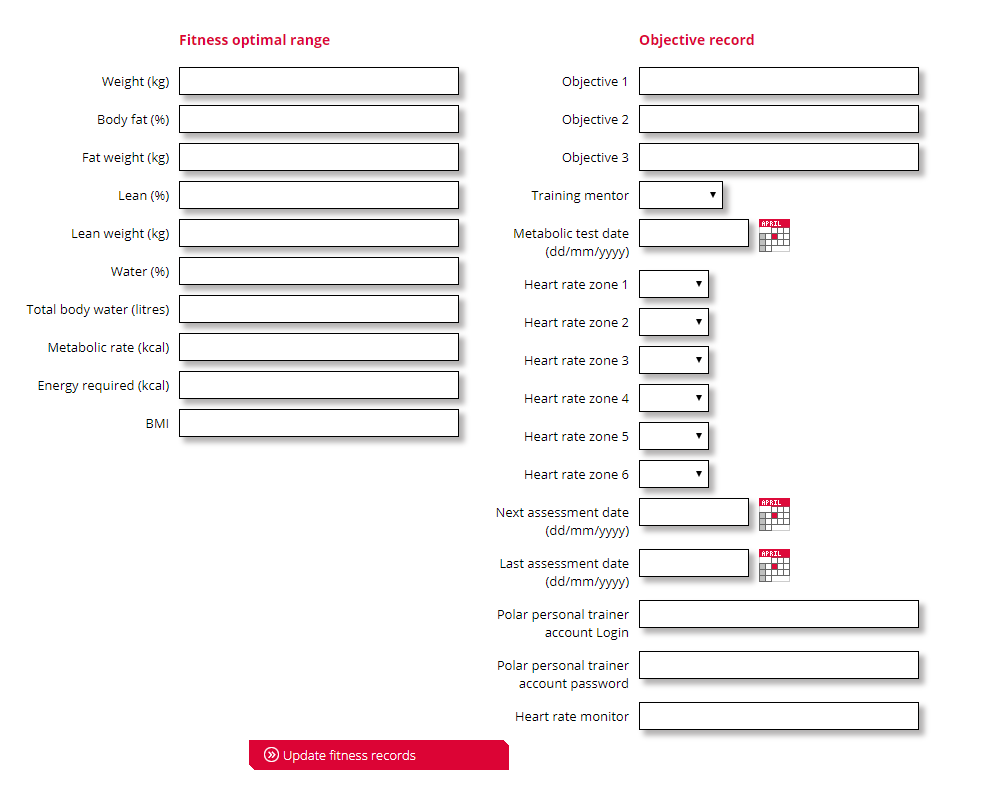 4. Gift vouchers
Enable your customers to purchase personalised gift vouchers through your Sports Booker booking system.  On the customer tab you can create gift vouchers for any value and a description to go with your voucher, for example 'Happy birthday'. The gift voucher will then be emailed to recipient who can present it on a mobile device or print out to redeem.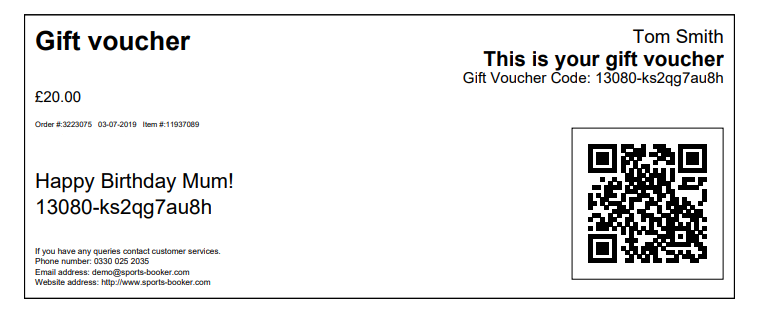 5. Facebook and GMAIL customer login
A newer feature of Sports Booker.  Your customers can now login to your Sports Booker public website quickly and securely through their personal Facebook or Gmail account. This feature will also remember the customers login credentials so they can log in again with just one click.

All the above features are included with your Sports Booker package.
To find out more call 0330 0252035 or email support@sports-booker.com.